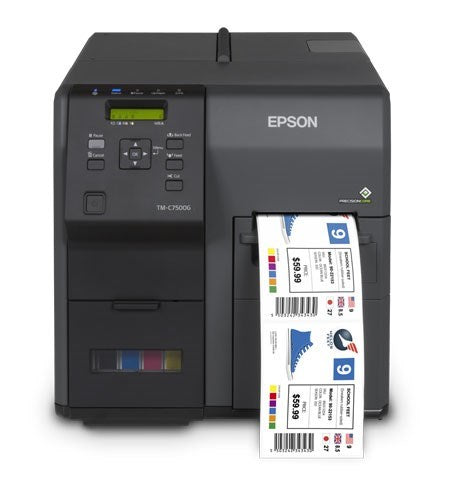 TM-C7500G Colour Label Printers
Produce high-quality colour labels in-house and on-demand with this reliable and cost-effective industrial printer. The C7500G can help manufacturers produce consistent, high-quality labels in-house and on-demand. The printer features the new PrecisionCore printhead to ensure reliable, high-quality results. Our unique Nozzle Verification Technology (NVT) and dot substitution help prevent misprints and dead pixels for consistent printouts.

Produce a range of high-quality labels, fast including those for food and beverage products, packaging and boxes, as well as EU Energy Labels and GHS Labels. With print speeds of up to 300mm/sec, you can now print labels in full colour, at the same speed as some incumbent thermal monochrome printers.